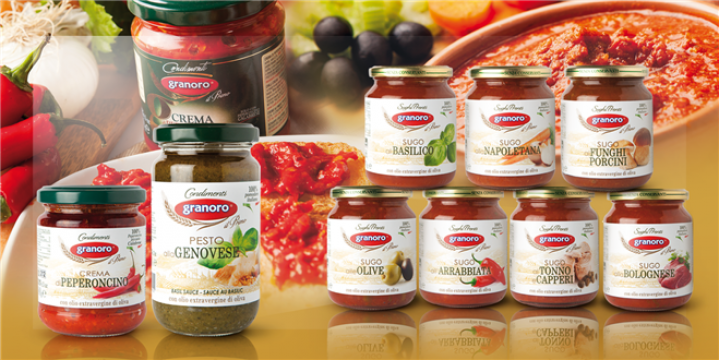 Granoro ready-made pasta sauces are a precious resource for working families. Practical and quick to prepare, they have the same characteristics as homemade sauces thanks to the use of tomatoes that have been carefully selected and processed within a few hours of picking, whole, fresh vegetables that are still nice and crunchy and extra virgin olive oil.
Granoro ready-made pasta sauces and condiments are the perfect solution for people who don't have a lot of time to spend in the kitchen but don't want to miss out on the taste of a first course dish prepared with good, healthy and authentic sauces with a homemade taste.
Granoro's sauces and condiments are prepared using tomatoes and vegetables, selected and processed from fresh, using recipes created by Marina Mastromauro, inspired by the culinary traditions of the various regions of Italy.
The use of glass containers and the heat treatment that our sauces and condiments undergo give them characteristics typical of a freshly made product, as if it was homemade. Thanks to the absence of preservatives and the exclusive use of extra virgin olive oil, the aroma and taste are completely natural.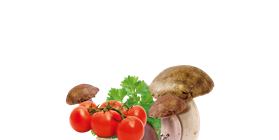 Granoro ready-made pasta sauces combine the taste and authenticity of homemade products with the ease and speed of preparation. Perfect for a working person who does not want to compromise on quality.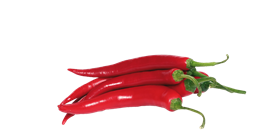 Granoro condiments are prepared with high-quality ingredients that will enhance any dish.